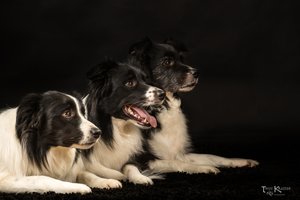 We verwachten sporadisch een nestje pups van volledig geteste ouders.
In het menu kan je de nesten terugvinden die tot nu toe bij ons werden geboren.
Bij 'fotoalbums' kan je de albums terugvinden van de opgroeiende pups die wekelijks online werden gezet.
Now and then we expect a litter out of fully tested parents.
In the menu you can find all the litters that have been born in our kennel untill today. With 'fotoalbums' you can see the albums from the growing puppies that are put online every week.